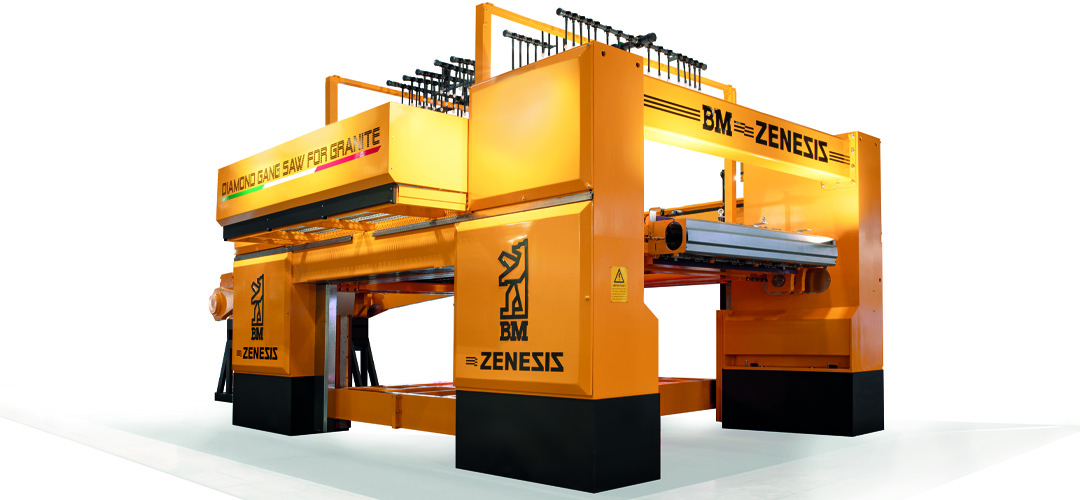 New multiblades gangsaw
New multiblades gangsaw for granite, exclusively realised by BM s.r.l. in collaboration with the diamond blades producer EHWA-Zenesis, and the hydraulic tensioning sistem producer Officine Marchetti S.r.l..
With this new gangsaw, which weights over 70 tons, it is possible to cut the granite lvl 3 hardness, with a cost of 3 euro per square meter, reaching a downfeed speed of 12-14 cm/h. It is thanks to the special diamond blades EHWA-Zenesis, combined with the specific hydraulic tensioning system Marchetti. So it is possible to cut the granite with the simplicity and the reliability guaranteed by the multiblade gangsaw, but without the complications of steel shots and difficult working process.