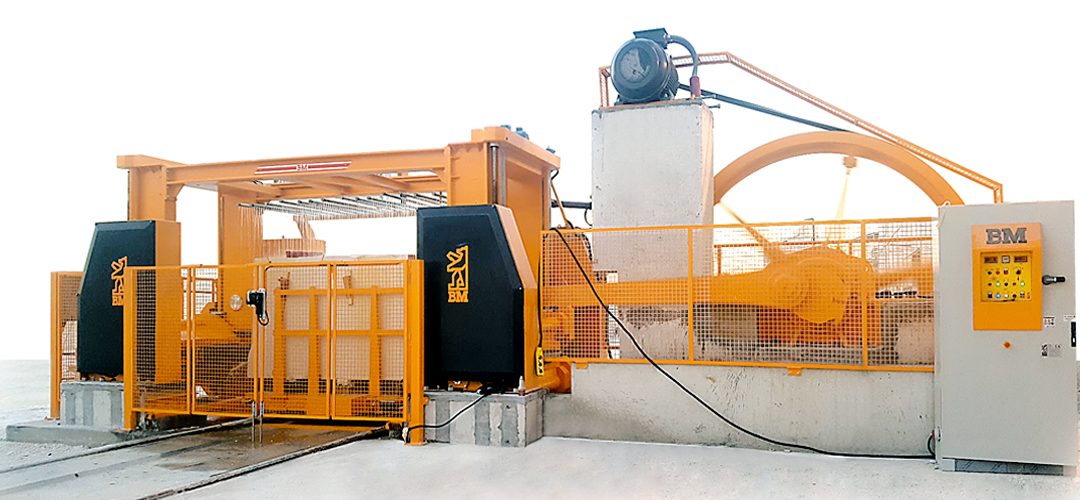 Diamond BM 30/40/50 Super
Open frame multiblade gang saw
The open frame gang saw can cut marble slabs of various thickness. The open frame gang saw is realized to install from 10 up to 50 diamond blades. The open structure means that the blade holder frame is moving up and down following the cut of
the block. The trolleys are entering only on laterally.
The 30, 40 and 50 models have a linear stroke of the blade of 600 mm. The rectilinear movement is given on 4 articulated rectilinear guides attached to the open frame structure. These rectilinear articulated guides vastly reduce maintenance costs because they do not require replacement like the traditional slide ways which are subject to a continuous wearing.
They are aligned with the fulcrum of the connecting rods. The thrust is along the same axis which means a perfectly balanced gang saw.