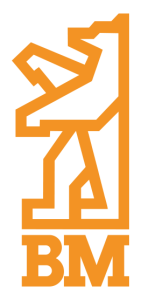 The "BM" has been established on 1967 by the two brothers Giovanni and Rino Bastianello, on their birthplace in Montorso Vicentino.
The location of BM s.r.l. has always been in the industrial area of the North-East of Italy, in Montorso. The particular emotional bond of the owners to their origins has inspired the Logo and the name of the company.
BM Production
The production range of BM is the largest in the market.
Single blade frame saw for marble: BM Super patented in the 1967 by Giovanni and Rino Bastianello, the exclusively product of the BM, and also a big pride in the international market; BM Super 800, the evolution of BM Super. Multi blade gang saw for marble: Diamond BM 10-15, Diamond BM 40 Corsa 600, Diamond bm 50 Corsa 600, Diamond BM 80 Corsa 800, Diamond BM 100 Corsa 800, Diamond BM 70 Corsa 1000, Diamond BM 80 Corsa, Diamond BM 100 Corsa 1000. Diamond wire gang saw: Monofil BM 2300. Multi blade gang saw for granite: Grizzly Super. New gang saw for the production of tiles: Maxfil/800 (with special blade hangers, from 12mm thickness). New multi diamond wire gang saw: Kodiak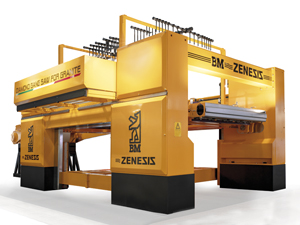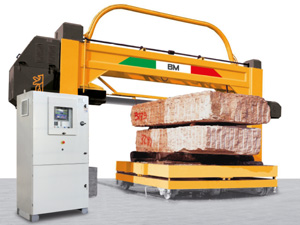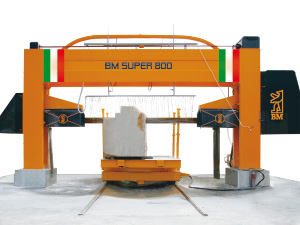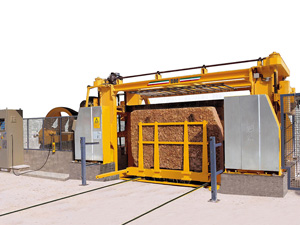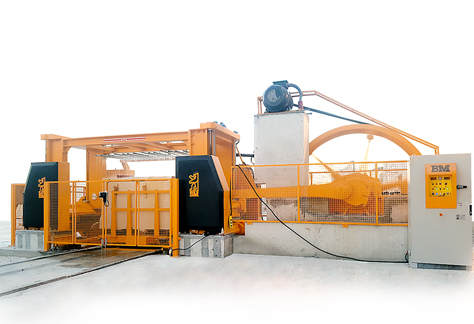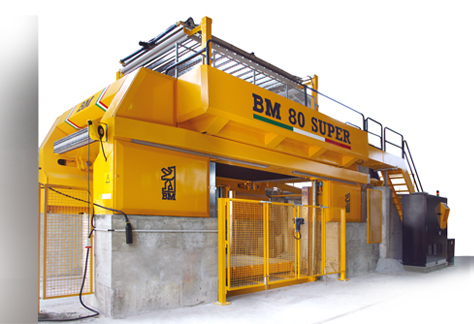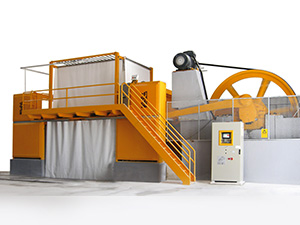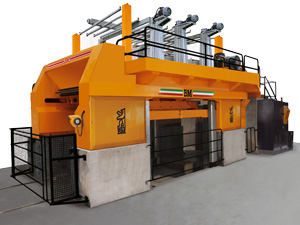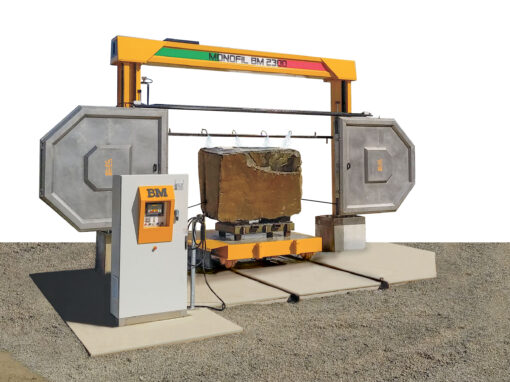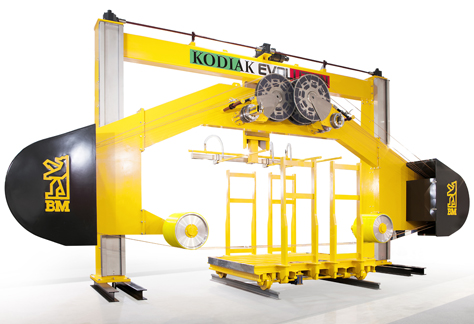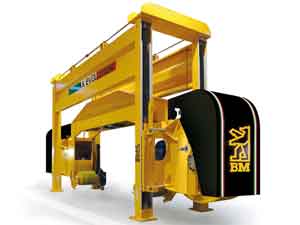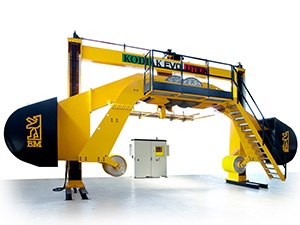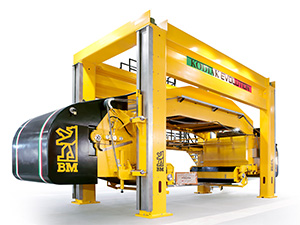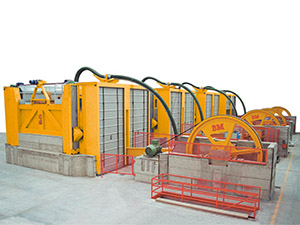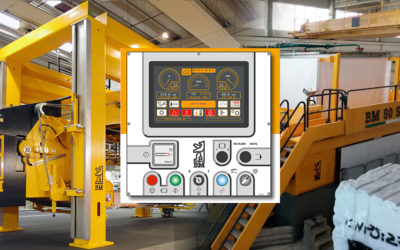 BASSI E BELLOTTI spa has renewed the long time collaboration with BM s.r.l. installing the new set of BM machines for cutting blocks, the gang saw for marble model "DIAMOND BM 80 S/ 800" and the multiwires machine for granite model "KODIAK EVOLUTION 76", with the new...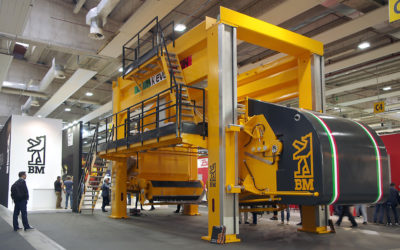 The new model KODIAK EVOLUTION guarantees the best life performance of the diamond wires: N.4 COLUMNS: - minimum vibration - maximum stability - maximum precision of the cut BM SPECIAL TENSIONING SYSTEM BY HIDRAULIC LEVER: Homogeneous tensioning system by hydraulic...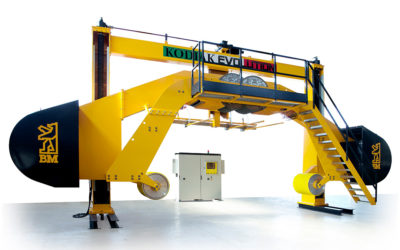 New BM Multiwire Machine The multiwire machine of BM, the KODIAK EVOLUTION, is suitable for cutting granite blocks into slabs of various thickness.